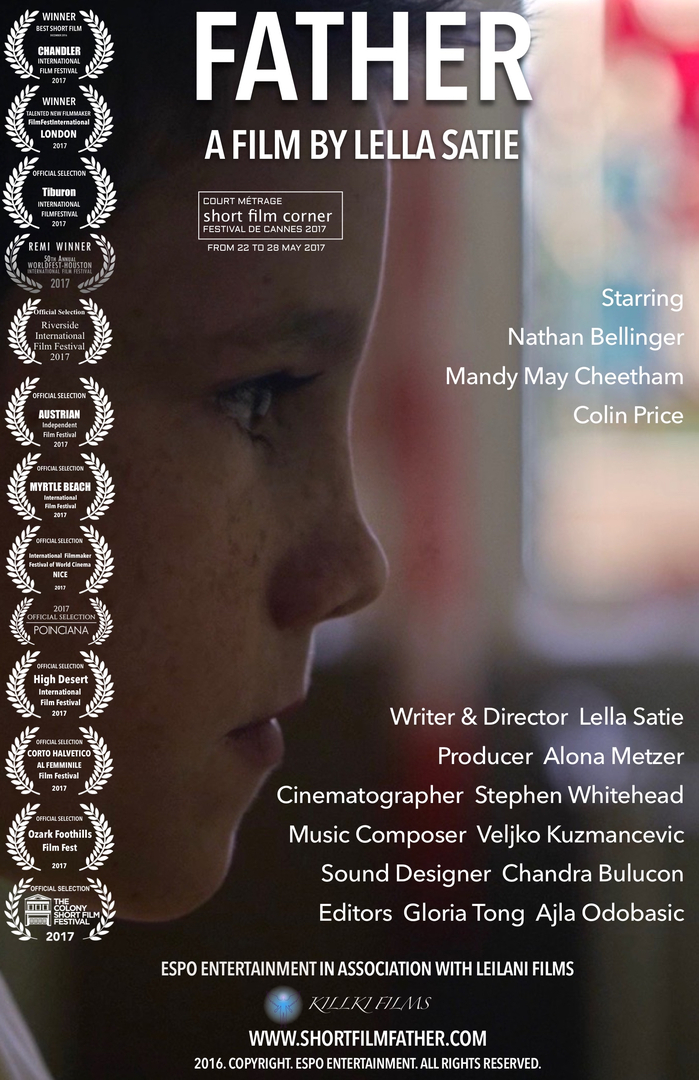 Buy tickets online 
Showing on: Sunday, November 5th, 2:45
Director: Lella Satie
Rating: N/A
Running Time: 00:09:13
Country: Canada
Synopsis: PART OF ALL IN THE FAMILY SHORTS:  A young boy caught between two conflicting worlds and values he must make sense of. "Father" depicts a story of a universal theme of childhood struggles. It's a story seen through the eyes of a young boy.